Name
Jonathan Keith
Phone
251-662-5660
Mobile
251-689-7800
Fax
251-660-5088
Pager
Toll Free Phone
Address
6333 Cottage Hill Road
City
Mobile AL 36609
Country
US
Alternate Website

---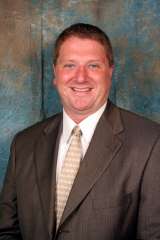 Associate Broker, Realtor
n #2 Agent in closed Volume thru Sept 2008.
n Niche marketing to investors, buying and selling foreclosed properties.
n Deveolped and taught Foreclosure and investing classes for the Mobile market Center
n Closed 47 transaction with $3.5 million in volume in 2006
n In top 5% of Sales Associates for Mobile, AL market center based on 2006 gross sales volume
n In top 20% of Realtors nationwide based on number of closed transactions in last 12 months.
n Facilitated use of technology in the market center
n Handled IT related problems for market center
n Participated in Mentor program for the Mobile market center
Chair for the Financal Committee for the Agent Leadership Council for the Mobile market center.